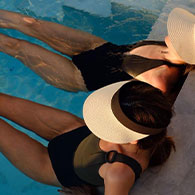 26 GUESTS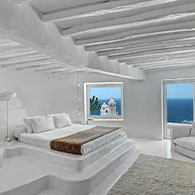 13 ROOMS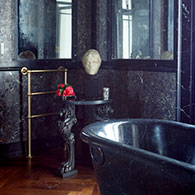 16 BATHROOMS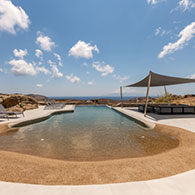 pool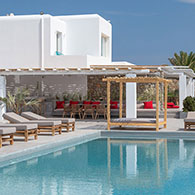 Villa
This incomparable tTop Luxury Villa is located on the South-East part of Mykonos Island, right above Kalo Livadi bay, few minutes from Kalo Livadi, one of the most popular beaches in Mykonos and a favorite to high-end travelers as an extravagant spot for relaxation and glamorous parties.
Approximately 9 km from Mykonos Town and 1.5 km from the traditional settlement of Ano Mera.
Perfectly organized with comfortable sun-beds and parasols.
 Ideal des1na1on for people who wish to spend some days away from the boisterous city.
A family-friendly option due to the shallow and clean waters and the quiet atmosphere.
Epitomize the ultimate luxury living experience while providing the highest level of privacy and indulgence.
 These utterly seductive Mykonos luxury villa offer a heavenly retreat for people seeking a true 'one of a kind' experience in some of the most exclusive private luxury villa rentals in Mykonos.
As an ultimate subtropical modern oasis, these just completed, highest quality Villas were impeccably designed in the year 2015 by award-winning architect Ilias Bratopoulos.
The villa offers 12 suites and 16 bathrooms, 500 mq of pool and 8 bars.
Also are included 4 jacuzzi and 3 spa.
All furniture, sofas and bars are uniquely handcrafted by a famous fashion interior designer who has chosen this Villa to make a dream come true.
REGISTER TO GET MORE INFO
Register now to receive information, photos and prices of the villa you like.
This magnificent Villa is set in the heart of the Amalfi coast and offers a unique and breathtaking view.
The Villa is one the the most prestigious private villas in Rome, built in 1929, and has been inspired by the Greco-Roman architecture.