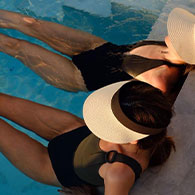 12 GUESTS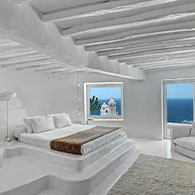 6 ROOMS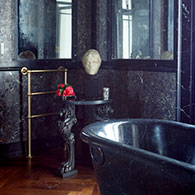 6 BATHROOMS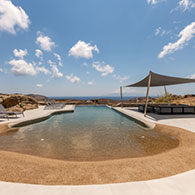 Pool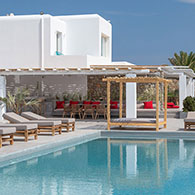 Villa
Surrounded by tiered stone terraces, the villa grounds offer a beautiful space for family or friends' holidays.
The villa is 150 steps away from the main road, the beach is 10 or 15 minutes away from the beach.
Included are 4 full time personal, a chef, housekeeper, groundskeeper and server.
The property's entrance leads to a small garden, or wine garden, the perfect place to share a bottle of your favorite Italian vintage.
An outdoor staircase brings you to the private swimming pool with panoramic sea view and sun loungers.
In the price is also included the chef, and the complimentary daily breakfasts are served on the main terrace.
The villa main living areas includes a large living room with a fireplace, and several seating areas, with access to the outdoor living spaces.
The kitchen is one of the most impressive rooms in the house, equipped with modern appliances on the one side and a traditional Italian style kitchen on the other.
Four bedrooms are located in the main house, including a queen-sized bedroom with a balcony on the main floor.
Downstairs, you will find a twin bedroom, as well as two double bedrooms, both with en-suite bathrooms and one with an al fresco shower.
Just ten steps from the main villa, the pool house is ideal a couple or young family, with a double bed, single bed, kitchenette and small terrace.
The bathroom is undoubtedly its most unique feature.
The sixth bedroom is located in the Li Galli Annex, with a double bed, en-suite, and panoramic Positano views.
Both are within walking distance of Villa Nello, accessed by a pedestrian walkway and flights of steps.
REGISTER TO GET MORE INFO
Register now to receive information, photos and prices of the villa you like.
Situated on the western shore of Lake Como, Villa Balbiano is an awe-inspiring Italian jewel, an exceptional historical palazzo that once belonged to the famous Cardinal Tolomeo Gallio, who built it at the end of 16th century and used it as his main residence.
Heated infinity swimming pool (22m) Daily Signature Breakfast Buffet Airport Transfers with luxurious Mini Van 24/7 Events Manager Villa BELLA LOUKIA sits perched on a hillside with spectacular sweeping views of the Aegean Sea providing the most idyllic of settings for your Mykonos retreat.